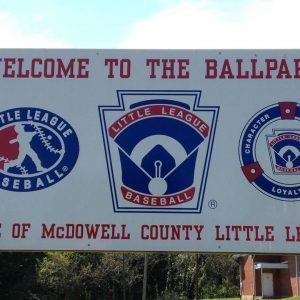 McDowell County Little League's Home Page
From here you will be able to register your child for the 2019 season. Follow the step by step instructions if you want to register and pay online. If not see the dates below for on-site registration at Big League Camp located at 3645 Yancey Rd. Marion, NC 28752. Check back routinely for updates.
Age Restrictions
Boys Ages 9-12  (Must not turn 13 before August 31st, 2019 & Must turn 9 before August 31st, 2019)
Girls Ages 9-12 (Must not turn 13 before January 1, 2019 & Must turn 9 during 2019)
Senior League Baseball Ages 13-16 (Must not turn 17 before Aug 31st, 2019)
ON-SITE REGISTRATION DATES
Tuesday's February 5,12,19,16  (4pm-6pm) March 5,12,19 (4 pm-6pm)
Thursday's February 7,14,21,28 (4pm-6pm) March 7,14,21 (4pm-6pm)
March 16th is Draft Day (Register at 10 am draft starts at 10:30 am)
ONLINE REGISTRATION STEPS:
Download the forms (Sign-up form, Medical Form, Parental Code of Conduct, and Uniform order form)
Print the forms sign them, scan them or take a photo of the document and email it to: littleleague.mcdowell@gmail.org
Also scan birth certificate and three proofs of residency and send to: littleleague.mcdowell@gmail.org
Click the link below to pay online. cost this year is $40
To sign up online please visit https://tshq.bluesombrero.com/mcdowellcountyllnc
IMPORTANT DATES AND INFO:
DRAFT DAY MARCH 16th 10:30 AM  (If rained out March 23rd)
OPENING DAY: SATURDAY APRIL 6TH
**NOTE: COPY OF BIRTH CERTIFICATE AND THREE PROOFS OF RESIDENCY NEEDS TO BE TURNED IN WHEN SIGNING UP OR SCANNED AND EMAILED IN.